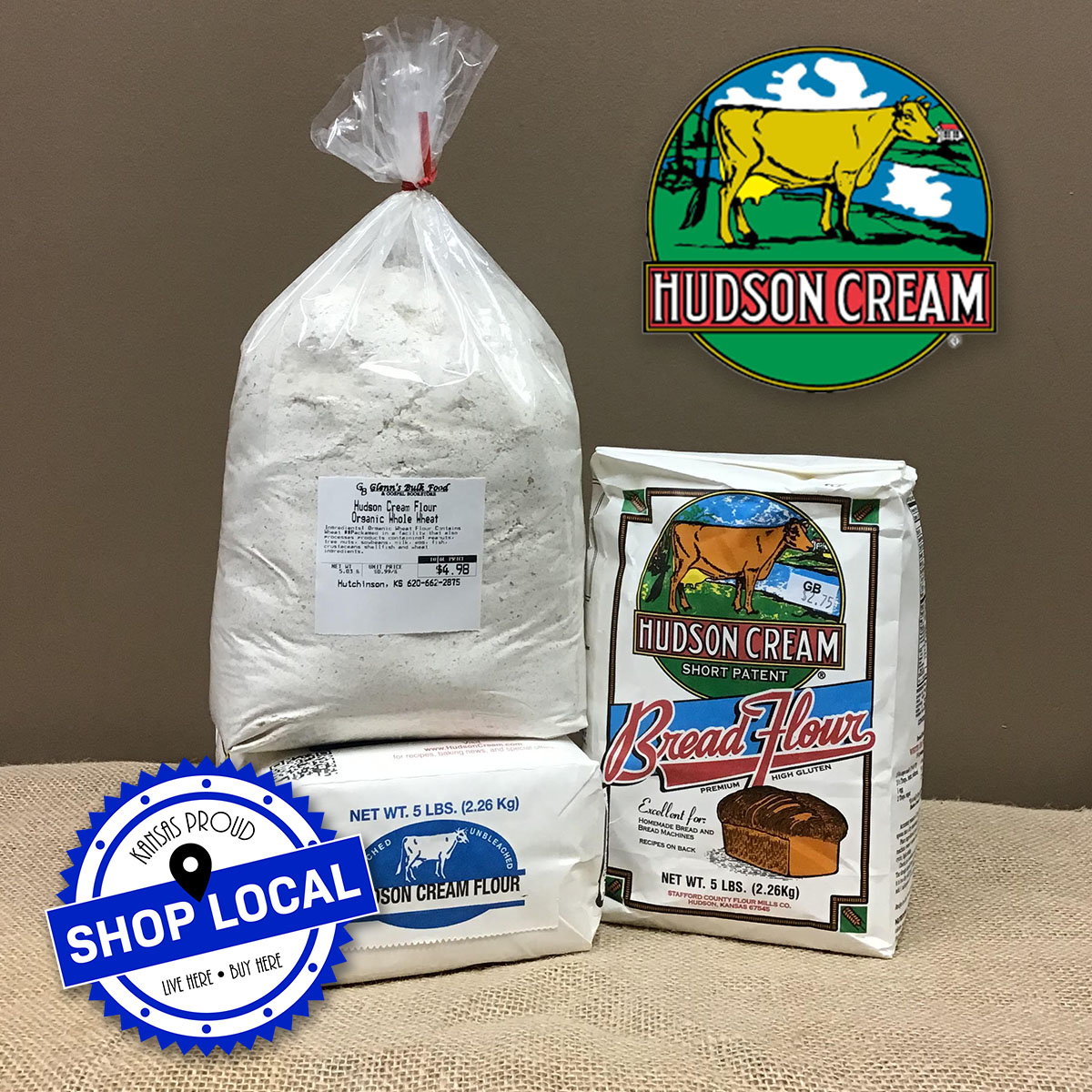 We're excited to support several Kansas-based companies in our store, and we will be featuring them as we encourage you to #shoplocal! Today we'd like to introduce you to Hudson Cream Flour. Located at Stafford County Flour Mills, 95% of the wheat they mill comes from within a 20 mile radius of the three elevators that they own and operate in central Kansas.
Hudson Cream Flour is made using a "short patent" milling process, a method that was much more common a century ago than today. In short patent milling, the wheat is ground more times and sifted with finer-meshed sieves than in standard milling. Also, the short patent process sifts away more by-product, leaving only the heart of the wheat kernel. The result is a flour that is smoother in texture and produces baked goods that are consistently light and fluffy.
In addition to unbleached, bread, and whole-wheat flours, we are pleased to be your exclusive source for Hudson Cream organic all-purpose and organic whole wheat flours locally!